JOIN NOW !
Sign up above by adding a Cocktail Club Subscription to your Cart. You'll receive a curated box of Park spirits every 4 months.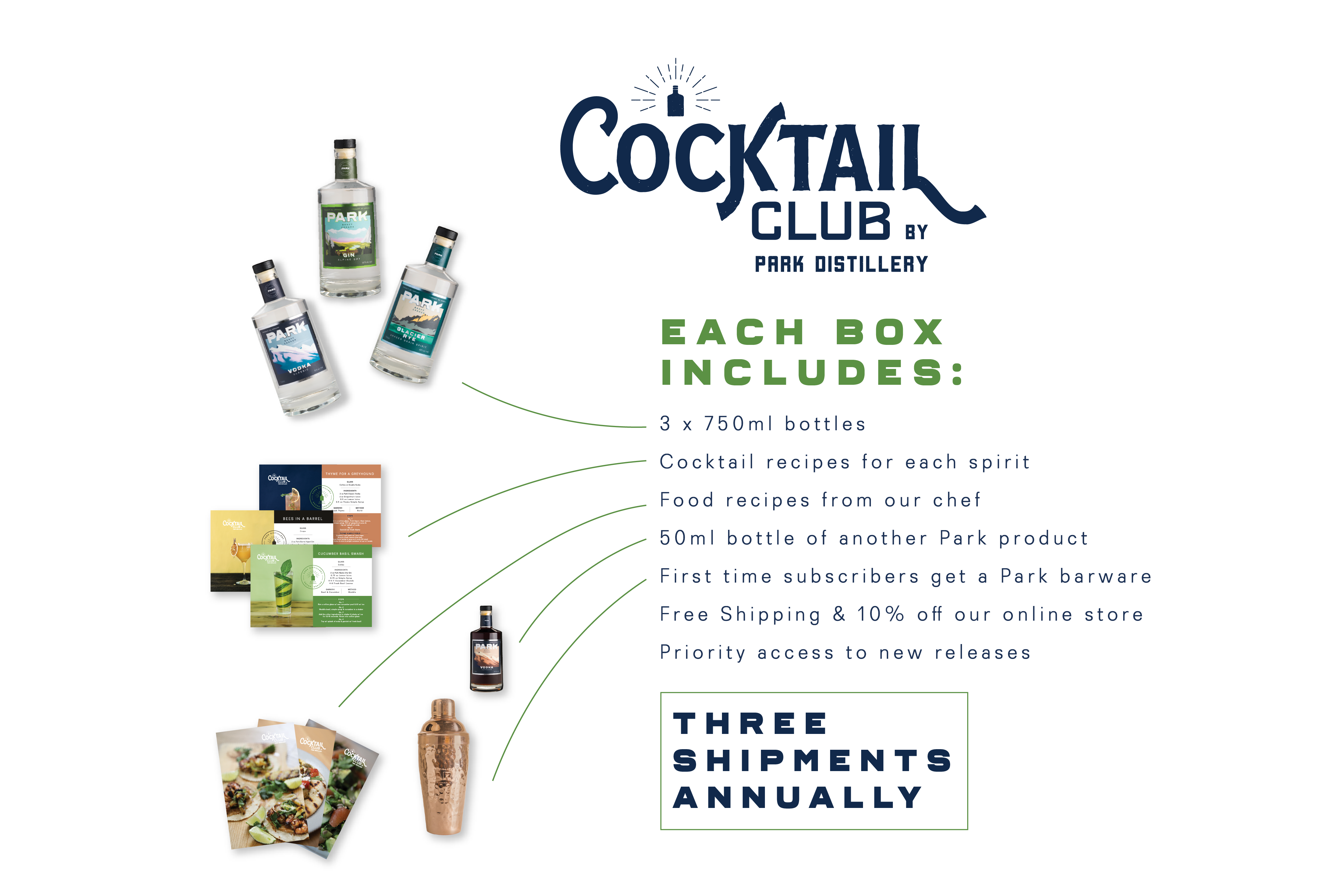 Each shipment is $169
You can opt out any time by cancelling your subscription in your Park Store profile. Your card will be charged for the first box on purchase. Each subsequent box will be charged before shipment.
Shipments are March 20th, July 20th & November 20th.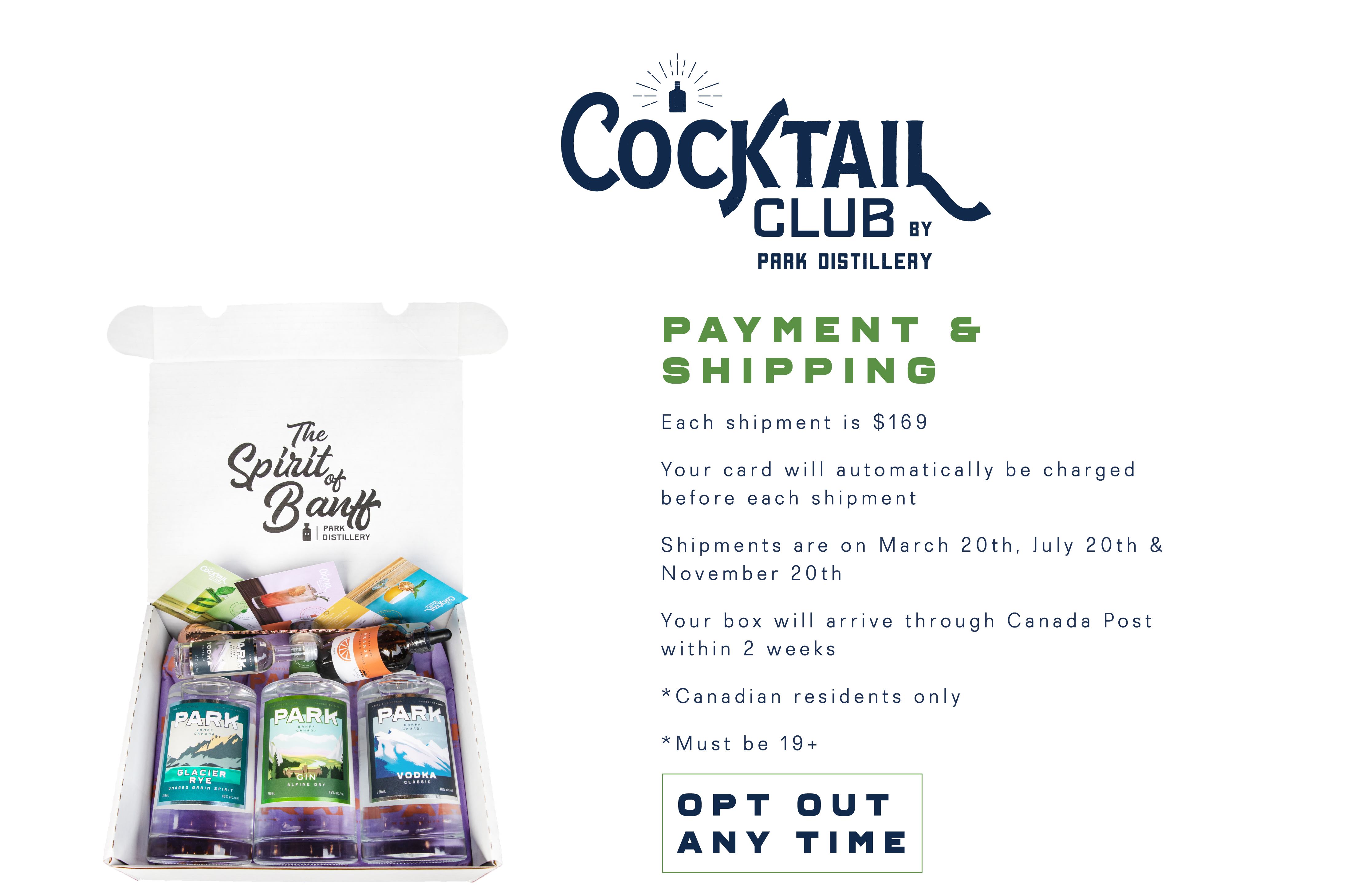 Show us your cocktails!
Follow along with our exclusive cocktail & food recipes for a great time. Share your creatons with us on Instagram! @parkdistillery #PARKcocktailclub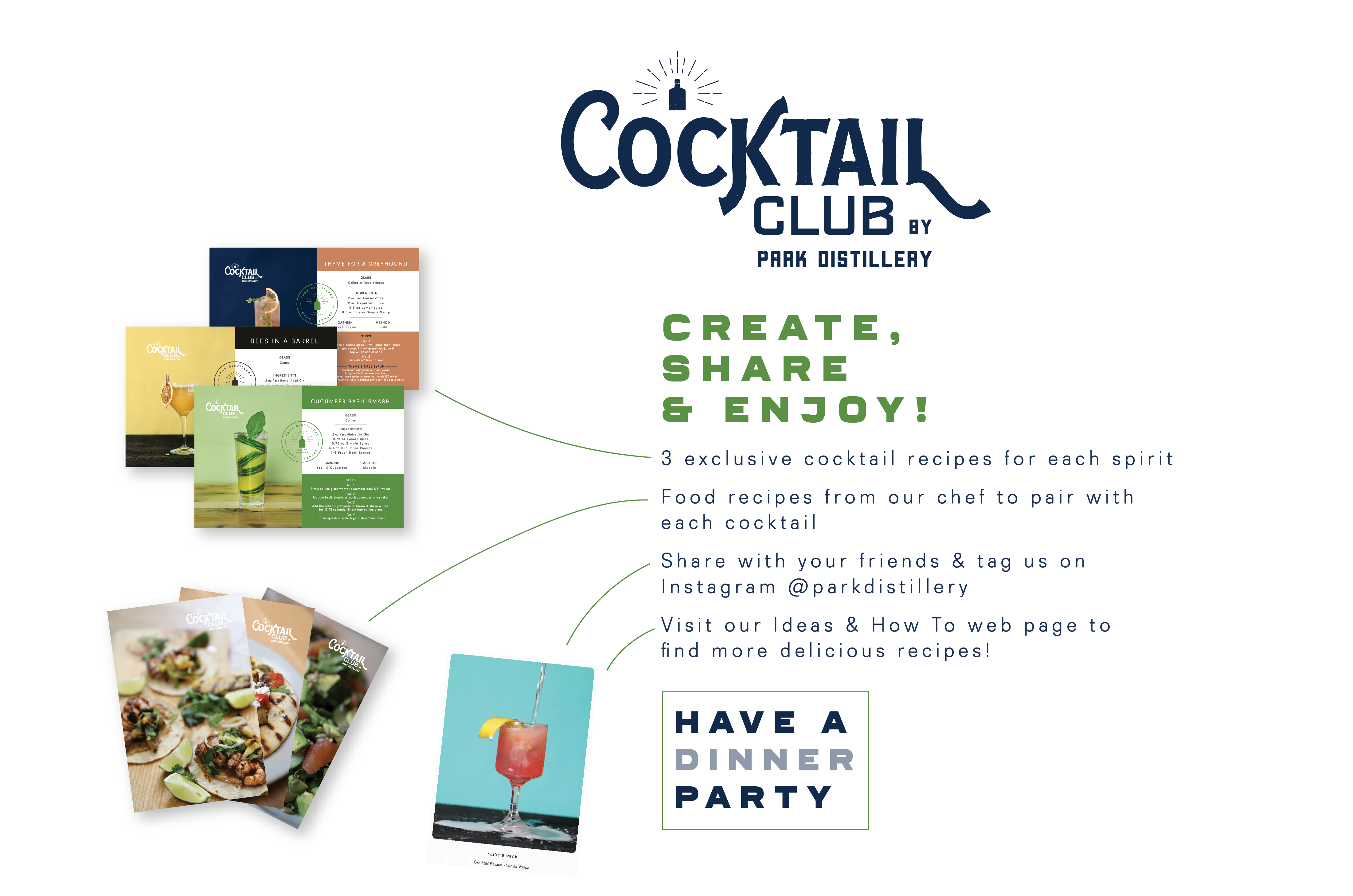 Just a few of the many awards our spirits have won Let customers speak for us
Everything is so good!
All spirits are really good.
The bottles look nice.
I recommend.
Thank you.
Exploratory Whisky Project Release #6
PARK Maple Rye
Amazing just on ice. Like a dessert. I hope it can be delivered to New York!
Wedding Cocktails to keep the party going !
Was a great addition gave the guests the kick they needed to make it a memorable night
Awesome product!
Always the best Gin,Vodka in canada 🇨🇦🫶🏼
Amazing!
I love this Maple Rye so much. I immediately spread the word at work and now have someone else hooked just on my testimonial of "a must-have treat!"
Alpine Dry Gin
I tried this amazing gin while visiting Banff and was immediately sold on the refreshing flavor. We purchased a bottle and just ordered four more for friends and family. Everyone loves it! Park Distillery shipped it out promptly and we received our product in no time flat.
Thanks to your team! We look forward to enjoying a meal at your location again soon.
A delicious change from ordinary.
I tasted the Chili Vodka at the Maple Leaf Grill in Banff. I was obsessed by the drink the Sawback. It's now my go to bevie. Absolutely delicious! 🥂 Cheers
Five Stars
Great vodka, even better customer service
Smoooooth
Love your Classic Vodka either mixed or straight up. Downright smooth without the burn. Love It!!
Mountain Fresh
We first tried this stuff on a boarding trip to Banff in March and everyone thought it was great. Good flavour, good wake up juice :). Got back home and ordered 12 cases. 10/10 would recommend.
Excellent Vodka
A great alternative to vodka. Very smooth and A nice heat level, even for the non spicy type people. Goes great in a Caesar or straight up.
Best Gin in Canada!!
Amazing! Light and full if flavour!! Amazing for martini and for g&t! Please come to LCBO!!